young-handsome-physician-medical-robe-with-stethoscope (2)
Pediatricians must love working with kids.
They should know about heath and nutrition too.
young-handsome-physician-medical-robe-with-stethoscope (2)
young-handsome-physician-medical-robe-with-stethoscope (2)
We the IAPBPS community focus to Provide and promote ethical and professional standards among the members and provide and promote education and training for the improvement of the knowledge, attitude and skills of members in Pediatrics in its widest sense.
Message from the President
Greetings from the IAP Bangalore BPS team 2023 !!! 
Dear IAP members and friends,
First of all, New year greetings to you from IAP Bengaluru!!
Congratulations to all the team members of PEDISCAN for bringing the monthly colourful e-magazine.
It is indeed a great pleasure to be a life member of IAP. All of us know that our branch has grown like a
banyan tree with many esteemed members, multiple subspecialities and chapters. 
Dr. S M Prasad President, IAP Bengaluru 2023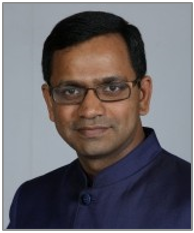 Dr. Chidananda N K Secretary, IAP Bengaluru 2023 - 2024
Message from the Secretary
Greetings from IAP Bangalore Team 2023!!!
Dear Bengaluru IAPians,
I wish you all a very happy and prosperous new year 2023!
It gives me immense pleasure, as Secretary of the branch, that our
inaugural edition of the monthly newsletter Pediscan is being released with excellent scientific articles.
Indiaa Pediatric Socity Bangalore's forthcoming event details 
Indian Pediatric Socity Bangalore's past events details